Detailed Proof-of-Delivery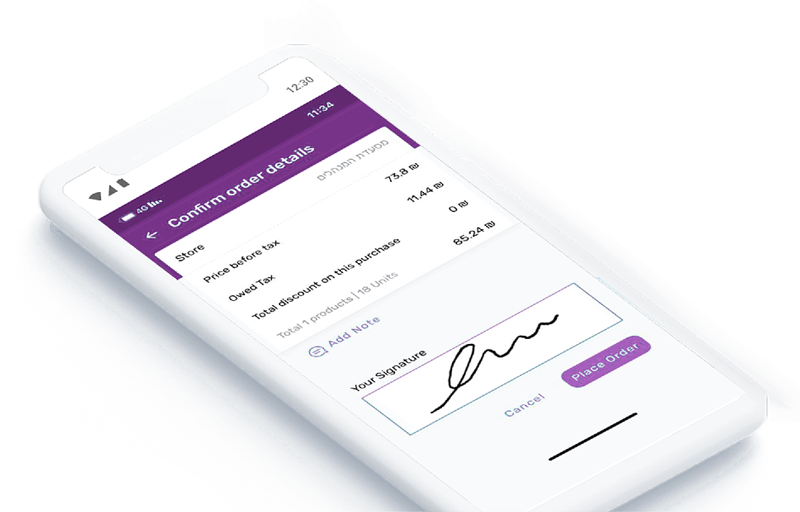 An advanced system for your organization
Simple app for the driver
D-POD has one clear objective – Detailed Proof of Delivery.
It focuses on complex delivery scenarios that contain many items, totes,
pallets, credits reasons, quantity adjustments, temperature reads, batches,
expiration dates and more. The delivery will always end up with a signature
and may print a receipt. In addition, the D-POD allows you to manage
inventory, scheduled and unscheduled pickups, payments and more.
D-POD can be packaged with ASCOMY route optimization and driver
management, to provide end-to-end Delivery Management.
Accuracy and Speed
D-POD was developed in Israel by Pocket link and is currently one of the most robust and reliable in its field, with proven experience across different countries and industries.
With D-POD, the delivery process is optimized. It provides to the driver with simple and smart app, while the organization gets a set of advanced capabilities:
Optimal route for the driver.
Management of the distribution process with full control over the progress
Proof of delivery with 0 (zero) errors in delivery.
Accurate information and full traceability from the departure until confirmation of delivery.
Effective distribution makes a difference
Delivery Management.
Edit the presold order at the point of delivery.
CaseItem delivery confirmation by label scanning or on-screen.
Payment Collection at the customer's site.
Electronic signature.
Printing the Proof-Of-Delivery in different formats.
Adjust in the field and in real time.
Communication with the organization's offices.
Inventory management (addons, deficiency, damages, returns).
Effective monitoring tools
Real-time driver performance display.
Full control from the beginning of the process to the end.
Receive accurate status of the shipment until delivery is confirmed.
Automation and simplification of data collection from the field.
REAL TIME SUPERVISION DASHBOARD
Implementation is quick and easy
D-POD can fully adapt to the needs of the organization and its industry.
The system can be integrated to any ERP or accounting systems.
The rapid implementation is achieved thanks to Pocket Link's proven experience and extensive knowledge with over 500 implementations worldwide.
In Addition, Pocket link has a selection of Built-in integrations to generic ERP systems (SAP, Dynamics, Sage, Infor, QuickBooks etc.)
Automate your Proof-of-Delivery
For personal consultation, demonstration, and complete information, please fill the form
Winning benefits for the organization
Empowering the drivers and making them much more efficient and accurate.
High quality and complete control over the entire process.
Correction and changes of orders at the point of delivery is now possible.
Electronic signature and a digital archive on the backend.
Cost savings 1: Reducing operating costs and valuable working time.
Cost savings 2: Reducing errors and inaccuracies resulting from manual inputs.
Cost savings 3: Green is economic.
Cost savings 4: Much less use of paper and printed documents.